Top 10 Best Fitness Trackers (2020) – Review & Buyer's Guide
Looking For the Top 10 Best Fitness Trackers? Look No Further!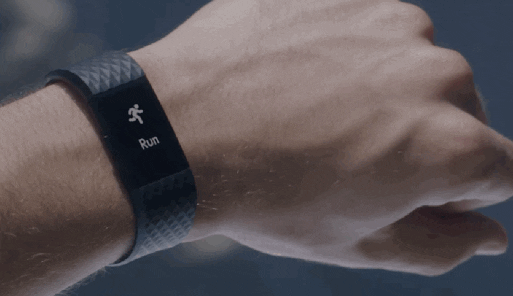 Just 10 years ago, not many would have thought that the fitness tracker would one day become a part of our daily reality! Remember the times when people just ran randomly and worked out keeping the amount of sweat as a standard measuring unit? The level of ease that such a "small gadget" can add to your fitness regimin would have been unfathomable then. Like something from the original "Men in Black" movie, 'It silently sits on your wrists taking up minimal space, and still plays the most vital role in determining your fitness level.' Healthreviewfairy.com is here to help with our choices for the Best Fitness Tracker of the year along with our reasons for picking them. This list will not leave you wanting!
A fitness tracker's primary role is to keep track of the distance or amount of steps you've walked or jogged in a given time period. It can also help you to monitor your calorie consumption by keeping track of your daily nutrients. Additionally, many now monitor your heartbeat rate and sleep quality. To do so, modern day fitness trackers use a combination of pedometers, acclerometers, and altimeters, but really, you only need to know how any of those work to use the simple interface featured in all of the trackers on our list. What can't these fitness trackers do? 🙂
Now, in 2019, we are bombarded with an array of options. Anyone who is serious about their fitness regimen cannot ignore the relevance and convenience of owning a quality fitness tracker. It makes the whole process of staying fit many times more achievable by eliminating the need to make possibly innacurate assumptions about your diet or exercise requirements and progress.
Fitness trackers, These "smartwatches" are taking the guess-work out of your work-out!
In the short amount of time since the birth of the fitness tracker, many have come out to flood the market. The earliest examples of these now wirelessly synced, sleek, devices, were quite different. Known as "bicycle computers" a not-so-similar monitoring device that could be seen as a primitive version of the fitness tracker came along in the 1990's. Even earlier, in 1981, came wearable heart rate monitors used typically for atheletes. In the 2000's the true "fitness tracker" was born and in less than 20 years they have come a very long way. Now, in 2019, we have a seemingly endless list of options. It can be time consuming to decipher the differences and then compare each fitness tracker when you're choosing which to buy. With you in mind, we have hand picked our choices for the Ten Best Fitness Trackers (sometimes known as 'activity trackers' according to wiki) available for purchase today. We want to completely ease the pain that comes with going through a chaotic selection process, rather, you can trust us to do the work for you. We've done our research and our list starts here:
Overview of Letsfit Fitness Tracker
Ah, the first product on the list. As the name suggests, the Letsfit tracker is one of the best fitness trackers available on the market at present, particularly for those seeking durable quality with a super low price tag. It is also one of the best-rated fitness trackers on Amazon, and that speaks to the effectiveness of this tracker.
Overall this tracker is simple and sleek, especially in black. It comes in 5 colors at present, giving a more "customized" feel. We appreciate the simple look of this, but its functionality and practicality are what makes this a standout product. Just like what you would you expect from a fitness tracker, it executes its job efficiently in tracking your steps, monitoring your heart rate, sleep quality and the number of calories you burn from different activities in a day. It does all this "neatly" and delivers the information in a way that is easy to understand. It may be difficult to find another fitness tracker this capable, also in this price range.
The Letsfit fitness tracker has dimensions* of 9.5 x 0.5 x 0.4 inches, and weighs 0.64 ounces (0.017 kg). It is available on Amazon for under $30.
Features
Multi-featured: apart from tracking your steps (run, walk or jog), it also monitors your heart rate, sleep duration/quality, calorie count, and features an alarm, and a reminder feature. Pretty cool!
Notifications: you can enable this tracker to allow you to receive notifications when you receive messages on Facebook, WhatsApp, texts, Linkedin, etc
Google Play App: Letsfit has a dedicated app on the Google Play Store to provide additional features and added security. This feature is not available on all fitness trackers*
Sedentary reminder: if you are having a "couch potato" day, this tracker will gently remind you to engage in some physical activity
Simple charging: the cordless charging feature allows you to charge your fitness tracker with ease and optimal convenience
Set Up
The setting up process is quite simple with this model. In fact, it's about as easy as it can get, and involves only some basic 'installation' procedures. The whole process takes a couple of minutes without any complicated steps. You will just install the app and follow the quick step by step.
Once you install the app, you can then proceed to make the customizations to your notification settings. The app itself is quite user friendly.
Performance 
The performance factor of the Letsfit fitness tracker, besides its affordable price, is a main highlight. It does everything you would expect from a higher-end fitness tracker with minimal issues. It keeps track of your heart rate, your runtime duration, steps and distance, calorie count, and sleep quality with ease and efficiency. It faces little to no problems in achieving all that, and the fact that it costs less than its counterparts only adds to its impressive performance factor. It may not be the top fitness tracker on the market but considering the price range of the Letsfit fitness tracker; we think it deserves a spot on our list.
Pros
Waterproof
Google Play App
Superior durability
Available in 5  different colors
Notification alarm
Excellent value for money √
Cons
Needs to be charged every 2-3 days
2. TIISON Fitness Tracker

 

Overview of Tiison Fitness Tracker

The Tiiscon fitness tracker is the next fitness tracker product that you should shortlist on your smartwatch shopping trip. Tiiscon brand boasts itself of its build quality and also its practicality. These claims are backed by their lifetime warranty for Tiiscon fitness tracker. This adds confidence and trust and assures you of the product's quality.
The Tiiscon also has no reported problems with compatibility, and it comes fully compatible with both Android as well as iOS platform. This ensures it is a simple process to sync your fitness tracker with any of your available devices.
The Tiiscon Fitness Tracker has the dimension of 4.1 x 4.1 x 1.6 inches and weighs 4 ounces (0.113 kg). It is available on Amazon, and the price range starts around $30!
Features 
The Tiiscon fitness tracker features abundant functionality such as counting steps, monitoring heart rate, steps and running duration and distance
The remote camera feature enables you to take pictures by remotely controlling your device's camera actions

 

Calorie burn notification alarm notifies you of the number of calories you have burned as a result of running/jogging or dieting
The GPS tracker enables you to keep track of your distance
The alarm system works to notify you of all the notifications that you receive on your smartphone and displays the message as well
The sedentary reminder works as a friendly reminder that you may have had an excess amount of rest time
It features a USB charging method which is simple and easy
Design 
The overall design of the product is solid for the price. It's sturdy and lightweight at once, and you won't feel like you're wearing cheap plastic around your wrist. The manufacturers pride themselves in the overall durable build quality, and once you own it, you will likely come to that conclusion quickly as well.
The design features a 0.96-inch touchscreen, which is a nice size. The design also features detachable clock face (the main screen) and comes in alternate color options as well. We love to customize. 🎨
Set Up
The set-up process requires a set of specific instructions which are quite basic and easy to implement. The manual guide comes in handy with its helpful and clear instructions. The first step involves downloading its app which can be done in a flash by scanning the QR code from the user manual.
After downloading the app, you will follow some simple step by step instructions to pair your fitness tracker to your smartphone. Viola
Performance 
The performance of the Tiiscon fitness tracker is average. It's not the best, but it's far from being underwhelming. It may not perform as well as other high-end trackers but looking at its pricing to performance ratio we determined that it is quite a good value. The product has good running time as well with 5-7 days on one battery charge which takes only 2 hours.
Pros and Cons 
Pros
Waterproof
Remote camera control
Sturdy build
Good value for money
Customizable clock face
Good battery life
Compatible with both Android and iOS
Cons
Average performance level
Overview of Letscom Fitness Tracker
The next on our list is the Letscom fitness tracker. Assuming you are not a newbie to fitness trackers and wearable sensors, Letscom should be familiar to you. The brand is well known for their budget friendly fitness tracking products and is popular amongst fitness enthusiasts looking for a good fitness tracking device at the low – medium price range. Now, it may not be "Fitbit" popular, but it is making a name for itself rapidly. The Letscom fitness tracker comes loaded with useful features that are very impressive considering how lits perpetually low price.
The Letscom HR fitness tracker weights 0.8 ounces (0.02 kg) (which is extremely lightweight), and has the dimension of 9.4 x 0.8 x 0.4 inches. It is available on Amazon for $29.98
Features 
It features an IP67 water resistance feature, which is enough for any kind of low – medium water exposure such as rain, and washing hands, etc. This tracker would not be suitable for swimming or diving.
It features a 0.96 LED screen that displays all the vital monitoring units for you in a crisp and clear manner. This clock face is also customizable to suit your unique style.
This tracker notifies you instantly in case of any phone calls or messages, and you can also enable the "read incoming message" option to allow you to read texts as they come in.
The Letscom fitness tracker monitors your heart rate; records calories burned, syncs your time and date, has an anti-loss alarm, remote camera control, sedentary alert – which are all considered as standard features in any quality fitness tracker.
It's default GPS system works well in monitoring your most taken route for jogging, and records the route automatically while comparing your run and walk times.

 
Design 
The design of the Letscom HR fitness tracking band can be described as absurdly lightweight. It also has good build quality, and it pulls off its durable material convincingly. Like most fitness trackers, Letscom has a battery with a capacity of 65 mAh. The product also has a bluetooth connectivity transmission range of about 32.8 feet.
The Letscom fitness tracker is designed to be compatible with both Android (4.0 and above) and iOS (7.1 and above). The normal running duration lasts about 5 – 10 days, and full charging takes up to 2 hours.
Set Up
The set up process is not a big deal, and you don't have to be a rocket scientist to understand the basic instruction on the user manual. The main step is to download the Letsfit app from Google Play Store or iTunes store, for free of course.
After downloading the app, you'll want to pair your smartphone with the tracker via bluetooth, and you're good to go! 🏃🏽‍♂️
The device will automatically sync the date and time, and it will also regularly sync your details from the tracker to the app so you never have to.
Performance 
If you are considering to buy a "budget" fitness tracker, you have to weigh out its price to performance ratio. The Letscom doesn't perform as perfectly as you would expect from a high-end device but given its price point; it is more than what you can expect. The monitoring system all works fine, with some little exceptions on the heart rate monitoring feature which has shown to be less than accurate for some users.
The notification and other related alarm system performs well too without many significant problems to consider.
Pros
Excellent value for money √
Customizable with different color options
LED screen displays monitoring units clearly
Solid design
App for Google Play/iTunes
Cons
Some customers reported innacurate step count
Overview of Willful Fitness Tracker
The next choice on our list is the Willful fitness tracker, which is one of the best-rated fitness tracker available on the market. The Willful fitness tracker's main standout factor has to be its super sleek design and appearance. This doesn't lack performance wise either, but it's smart looking and clean appearance deserves special mentioning.
The Willful fitness tracker is your ideal companion if you are looking for a good fitness that performs well and is also something that you can show off.
The Willful fitness tracker has the dimensions of 5.5 x 3.2 x 1.2 inches. It is available on Amazon for around $35
Features 
Design 
The design, as mentioned above, is among the most sleek and clean fitness trackers available. Add that sleek design to a clear, intuitive display, and you have got lots to be happy about with this model. The whole build and material is also great overall and feels solid without looking bulky in any sense. Rather, it feels as lightweight as it looks slim. It wears nicely.
The tracker is designed with a 0.96-inch clock face which has a TFT LCD Color display. The Willful fitness tracker is more than capable of delivering high-quality displays of your monitoring units. The tracker also has 2 colors of TPU straps available to give you more styling choices.
Set Up
The set up requires your smartphone to be at least Android version 4.4 above or iOS 7.1 above. Once you've met the basic software requirement, you will download the "VeryfitPro" app either from the Google Play store or the Apple store. Once you've installed the app, pair your device with the fitness tracker via Bluetooth. The tracker automatically syncs your personal details as well as date and time, that's basically it!
Performance
The performance of the Willful fitness tracker is proving to impress. The basic monitoring systems including sleep quality monitoring, tracking/jogging/running data, pedometer monitoring with step count all work fine with minimal difficulty. Some customers report that it seems to be unable to track climbing flights of stairs.
The various notification features and settings also work well. Verify that your device is compatible with this fitness tracker before purchasing.
The battery back-up is excellent with a good amount of running time (up to 7 days) and requires only 2 hours to charge fully.
Pros
Slim and lightweight design
Fully operational under water up to 3 meters
Attractive
Color options
Excellent battery life (Up to 7 days)
Cear and crisp HD display
Excellent heart rate monitoring capability
Cons
Not compatible with all devices
Overview of Fitbit Charge 3
Ok, let's jump to the product or brand that any list of wireless-enabled wearable technology would be lacking without. After all, Fitbit has created a niche for itself as the standard measuring stick of the fitness tracking market. The 5th product on our list is the Fitbit Charge 3, which is a good combination of performance as well as value.
In fact, the Fitbit charge 3 fitness tracker is the #1 best in the Activity Trackers category on Amazon. The Charge 3 has all the basic requirements of a proper fitness tracker – it tracks the heart rate throughout the day along with step count monitoring. What's unique about it? Well, the Fitbit charge 3 does all that with optimal efficiency.
The Fitbit Charge 3 weights 7.4 ounces which is equivalent to 0.21 kg. The product has the dimension of 1.6 x 4 x 8.9 inches and is available on Amazon for around $150
Features      
The Fitbit charge 3 has excellent water-resistant technology that is more than capable of handling water activities such as swimming

 

The personalized and unique breathing sessions notify you to take proper breaths at certain times to remind you to be calm and present
The personal dashboard is intuitive, unique and effective. It helps you to view all the major monitoring units simultaneously without having to swipe or press too many complicated buttons
It has more than 15 built in exercise modes that help you to stay motivated to keep exercising
The Fitbit charge 3 has a special feature that tracks female health cycles

 

It automatically records the amount of time you spent on different sleeping conditions (light, REM, and deep sleep), and monitors your sleep activity and quality of sleep.
The Charge 3 includes features such as notification alert, alarm, calories burned, real-time running/jogging progress, to name a few.
The Charge 3 also features a "quick reply" to incoming messages, but that is only applicable for Android devices

  
Design 
The design and the build quality of the Fitbit Charge 3 fitness tracker is nothing short of spectacular. It combines durability with great body and material quality so that it feels very premium to wear yet not too bulky.
The Fitbit Charge 3 has an upgraded design and superior material than its predecessor-the Fitbit Charge 2.* The Fitbit comes with a personal dashboard that enables you to get visual access to your health and running/jogging/walking activities
Set Up
The set up process for the Fitbit Charge 3 is no different from the charge 2 (if you're already familiar with it). Your device needs to have at least Android version 4.0 and above or iOS 7.0 above. The app is available on both Google Play Store and Apple store which is free. You then proceed to connect your fitness tracker to your smartphone via Bluetooth connectivity… voila!
Performance 
The performance of the Fitbit Charge 3 certainly lives up to its expectations. Considering what Fitbit users were waiting for after the charge 2, this really was an upgrade in every sense. The whole monitoring system of charge 3 is more accurate and stable. The display stepped up as well to a touchscreen from the OLED tap that the charge 2 tracker had, which adds more convenience, and simplicity, and modernism.
The battery back-up/active time is also increased to 7 hours from the 5-hour running time of charge 2. The battery takes less than 2 hours to charge fully.
Pros
Excellent build quality
Good water resistant feature
Available in different colors
Excellent battery life
Excellent tracking feature √
Very accurate √
Small and stylish
Touchscreen
Cons
High-end pricing
No date on the clock display
Overview of Fitbit Charge 2
Yes, I know, the Fitbit Charge 3 is already on the list, so why bother with its predecessor? Well, that's because many Fitbit users still prefer the charge 2 over its successor. The Charge 2 doesn't lack in quality or performance aspect, and despite being tagged as "old" version, it is still one of the best fitness trackers in market. Let's dive into the features.
The Fitbit charge 2 weighs 1.28 ounces/ 0.034 kg, and has dimensions of 9.9 x 0.9 x 0. 5 inches. The Fitbit charge 2 is available on Amazon for around $120
Features
Multi-sport tracking feature enables simple and easy recording of your various activities throughout the day –

 

from weightlifting to biking
The automatic detector in the wristwatch switches to different modes depending on how serious your exercise activity is, with no effort by you!
The all-day tracking mode records everything from a distance, calories burned, climbed stairs, and tracks your activity level per minute and hour
The Fitbit Charge 3 boasts and excellent battery life
There is a good amount of customization available in the form of detachable straps and clock faces
The Charge 2 is comparatively smaller than most fitness trackers, so it won't feel uncomfortable to wear
Design
The design of the Charge is analogous to the Fitbit charge 3, except for some minor changes in the strap design. The major design change you will notice is the clock/monitoring screen. The Charge 2 has OLED tap display, as opposed to the touchscreen display in Charge 3.
If you are a regular user of Fitbit products, you shouldn't have any problems navigating through its simple design. The build and quality is rigid, both the straps and the clock screen share this quality. The straps come in different colors material options.
Set Up 
The set up remains the same for all fibit fitness wristwatches. As standard compatibility, your smartphone should have at least Android version 4.1, and iOS version 7.4 or above.
Once you download the Fitbit app from Google Play or Apple store, the rest is done through a set of simple instructions that you have to follow, fast and easy.
Performance  
The performance level of the Charge 2 is still very impressive. Considering that it was released in 2016, the charge 2 is performing better than most fitness trackers, despite being overshadowed by the Charge 3. It may lack some of the latest features, but it has all the basic components that you are going to need and then some.
The battery back-up is excellent, and it is easy to detach and charge as well. The connection via Bluetooth also works fine without any issues for most customers.
Pros
Quality is excellent
Customization options
Easy to navigate
Personalized clock face
Very hands free
Cons
Not a colored display
Not for swimming or shower use
Overview 
The YAMAY fitness tracker is another great fitness smartwatch available on the market. It is one of the top products that will do everything that you need from a proper fitness tracker at a very competitive price, earning a spot on our list.
You get all the features that the "new" fitness tracker generation is offering for an incredibly low price. In brief, the YAMAY fitness tracker has one of the best features to price ratio on the market.
The YAMAY fitness tracker weighs 2.24 ounces (0.06 kg), and its dimension measures 5.8 x 3.2 x 1.2 inches. It is available on Amazon for 35.89
Features   
The Yamay fitness tracker features different sporting modes (up to 14) to enable you to track all your activities under different conditions

 

The Yamay fitness tracker efficiently records your calorie burn, number of steps, distance, and duration of the run
The heart rate monitoring feature allows you to keep track of your heart health when you're performing various activities
The Yamay fitness tracker features IP68 waterproofing that enables you to use the tracker under any water exposing conditions such as swimming and diving 💦
The connected GPS allows you to monitor and memorize your preferred running/hiking route
The battery life is durable and lasts for up to 5-7 days of active usage
The Yamay fitness tracker supports call/SMS notification alert from your inbox as well different social networking sites

     

Easy and simple USB charging method
Design 
The design of the Yamay fitness tracker is simple and exquisite to look at. The clock face runs throughout the surface without any border lining in the upper face. The black screen runs down the side edges as well, so you feel like the clock face is significantly larger, and a solid silver border lining compliments the screen.
The built-in quality is also solid and doesn't feel too rigid or thick. The screen itself features a colored HD display, so it's easy to navigate as well as view the details, all with a clear and beautiful display.
 Set Up
The set up for the Yamay fitness tracker requires either Android 4.4 or iOS 7.1 above. The app you will want to download is "VeryfitPro" which is free and available on both Google Play and Apple store. The app is only compatible with smartphones, and is not for PC, tablet or iPad.
You only need to pair your tracker with your smartphone via Bluetooth and the tracker does the rest of syncing for you, it's that easy.
Performance
The performance of the Yamay fitness tracker as stated before is quite excellent. The price to performance ratio will be more than what you expect from a "budget" fitness tracker. The tracker works efficiently in every aspect. The 24 hours heart rate monitoring and the various pedometer monitoring factors also check out.
The battery back-up also performs well with a working duration of about 5-7 days.
Pros
Great value for money √
Full waterproof design √
Available in 6 different color options
Design is simple and effective
Accurate sleep quality tracking
Excellent battery life
Colored display
Cons
Customers reported a buggy app
Letscom Fitness Tracker w/ HR Monitor Overview 
The next fitness tracker on our list is another Letscom product. It's no wonder why one should always keep a Letscom product on their wish list whilst shopping for fitness wristwatches. They have one of the best-priced products on the market with ample features that make Letscom a standout product and a great brand overall.
The one thing you will find unique about this particular Letscom fitness tracker is its design and simple looks. The tracker also has all the basic features that anyone would need from a fitness tracker, so you don't have to worry about sacrificing with this model.
This Letscom has the dimension of 2.9 x 0.8 x 0.4 inches, and weighs about 0.02 kg/0.8 ounces. It is available on Amazon for starting price range of around $28 😲 Yes, you read that right. We were equally as stunned.
Features 
This Letscom features a water-resistance level that can withstand low to moderate water exposure such as rain and hand washing
The sedentary alarm vibrates to remind you that you should be active if you sit for the long duration
The notification and call alerts works efficiently to help you to receive/reject incoming calls and read messages as well, all from your smartwatch
The recording feature allows you to keep track of the number of steps you've walked. It also calculates the amount of time (in minutes) you have been active each day
The sleep tracking feature keeps accurate recordings of your sleeping quality and duration

 

It features a built-in USB charging method and is next to effortless to charge
Design   
The design of this Letscom fitness tracker is simple and thin. With this model it tends to be a straightforward case of "love it" or "hate it." Due to its consistent thickness, it appears like a simple wristband. To us, that's what makes it unique, and we quite like it. It wears like a sturdy bracelet and is comfortable to wear for extended periods.
The clock screen is smaller than the average screen at 0.86 inches instead of the more common 0.96-inch display. 
Set Up 
The set up process is simple and takes only some couple of minutes before you can use the tracker effectively. Their app, "VertfitPro" is a free Android/iOS app that can be downloaded right from your smartphone.
The data syncing is automatic and takes minimal time once you've paired it up with your tracker.
Performance  
The performance of this Letscom fitness tracker model is higher than average and is certainly greater than what you might expect from such a budget friendly product. Customers have reported good battery life along with fast charging  times. ✅
Pros
Simple and sleek design
Good value for money
Good heart rate and pedometer reading
Lightweight
Excellent battery life and fast charging
Sleep tracker
Cons
Buggy app updates
Smaller screen
Overview of Letsfit Fitness Tracker w/ Color Screen
The next on our top 10 list is another of "Letsfit" fitness wristwatch family of products. Earlier in the list we mentioned another "Letsfit" fitness tracker. You can take this particular model as a slight upgrade from the earlier model, in terms of both size and pricing.
There are some notable differences in the features between these two models as well. This fitness tracker overall has a more "bulky" look to it, but that strictly applies to its appearance and it does not feel uncomfortable for most people to wear.
This Letsfit tracker has the dimensions of 5.5 x 3.4 x 1.2 inches and is suitable for wrist sizes of up to 5.4 – 7.6 inches. The product weighs 3.2 ounces or 0.09 kg and is available on Amazon for around $36
Features
The alerts allow you to receive notifications from various apps such as WhatsApp, Facebook, Instagram, and more
The waterproof capability is the primary difference between this particular model and the earlier Letsfit model that we listed. This product features IP68 water resistant which is suitable for swimming.
This Letsfit fitness tracker features 14 different sport monitoring settings that range from normal walking to hiking and more rigerous sprots.
It allows 24 hours heartbeat tracking that records your heart health throughout the various activities
It monitors your sleep quality and duration and features silent alarm (vibrating)

 

Other vital features include remote camera control, wrist sense, etc
Design 
The design on this Letsfit is quite simple, and that contributes positively to its other aspects. The wristwatch is comparatively bigger than the model that was listed earlier in our list. Its size is complimented by its simple and sleek appearance. This Letsfit model is suitble for those who like a bigger fitness watch.
The TFT LCD color screen display is a huge step up, and it brings a freshness and clarity to the entire look of the clock face. The quality also feels solid and the materials used seem durable. Overall the design and the build are both above average.
Set Up
For set up, you want your smartphone to be running on Android 4.4 and above or iOS 7.1 above. The app you will download is called "VeryfitPro" which is free to download on both the respective software markets.
This tracker comes with bluetooth version 4.0, and it does all the work of syncing with the app for you.
Performance 
The Letsfit fitness tracker has good performance overall. The heart rate recording, step count monitoring, and calorie counts all functions properly without any major frustration reported from customers. The water-proof is a welcoming feature, and that only enhances the performance of the tracker.
The battery life is excellent with 5-10 days of running time and 1-2 hours of full charging time.
Pros
Great performance for its price
Crystal clear color LCD
Superior quality
Step counting and the GPS system both work well
Available in different colors
Suitable for swimming
Cons
Sleep recording is below average
The app needs some updates
Overview of Letscom Fitness Tracker
The last product on the list is the Letscom Fitness Tracker, but it should not be mistaken for the least performing or the least preferred product. If anything, it's opposite. The Letscom fitness tracker comes packed with features and hardly leaves any major features out, except for some small compromises which we will point out. Keep in mind the pricetag that comes with this fitness tracker when comparing features.
The Letscom fitness tracker weights 0.8 ounces (0.02 kg) (very lightweight). This tracker has dimensions of 9.4 x 0.8 x 0.4 inches, and pricing starts from $30 on Amazon! 
Features 
The different sport activity modes allow you to track different activities accurately. The various sports modes range from walking to playing various sports such as basketball and tennis
Tracks your "achievements" 24 hours a day and keeps a record of your steps, calorie burn, activity duration (in minutes), running duration, and more
Tracks your sleep quality and detects how much time you spend in 'light sleep', 'deep sleep', and 'awake sleep'

 

Features a 65 mAh battery, which delivers 7 days of active running time
This tracker features IP67 water resistant capability, which is suitable for low to medium water exposure

 

Smart notifications allow you to receive phone call notifications and text alerts.
The sedentary alert feature also performs well to remind you to start being active when you have been resting for extended periods (we could all use that, right?)
Design 
The overal design of this Letscom fitness tracker appears to be more on the high-quality side. The look is simple and elegant, and it pulls off its sleek style well. The clock face has a 0.96 inch OLED display
Set Up 
The Set Up process is simple. First, download the app from Play Store or Apple Store, and pair your smartphone with the tracker via bluetooth. The rest is done automatically for you.  
Performance 
The performance is just above average, and it does what you would expect from a decent fitness tracker. With the price range, you can consider this a good deal on a mid-range tracker device. The overall pedometer readings, calorie count, and heart rate monitor all work fine without many issues reported.
Pros
Sleek attractive design
Extremely lightweight
USB charging plug
Easy to set-up
Good value √
Cons
Not suitable for diving or swimming
All the above-mentioned products are amongst the highest rated and most recommended fitness tracking products available on the market. Every product has a comparatively high performance to price ratio, so purchasing any products off this list would likely prove to be a productive investment. We hope this list has helped you to identify which fitness tracker will be suit your personal needs. Please subscribe to our email list for updates on other health-and-fitness related products and for updates made to this list.
*Next, see our top choices for best air purifier